---
My Story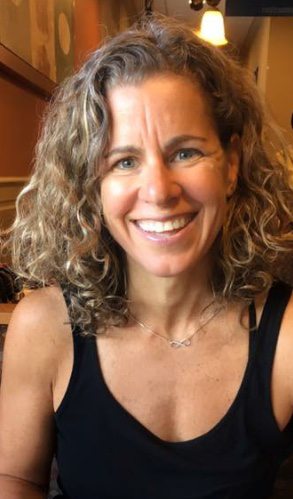 I've been in the fitness industry for over twenty years, and I'm the personification of "if you love what you do, you'll never work a day in your life". I started exercising because of life and work stress from my previous career, which led me to be hired as a sales & marketing director at a health club. I realized that the trainers weren't delivering the product that I was selling, and decided to get certified in personal training. What I thought would be a "job" became a passion, and I was soon hired as the Personal Training Director at a start-up health club in Needham. After several years, it became clear that convenience is the number one reason people stick with an exercise program, so I decided to accommodate my busy clients in the privacy and convenience of their own homes, saving them travel time and money.
I hold certifications from the American Counsel of Exercise and the American College of Sports Medicine; via the ACSM, I also received the Certified Inclusion Fitness Trainer certification, allowing me to work with clients with physical, emotional, and intellectual disabilities. My CIFT clients include stroke survivors, Parkinsons' patients, spinal cord injuries, dementia, Aspergers/Autism, Down Syndrome, and depression. I am also a Certified Golf Conditioning Specialist and Nutrition Counselor.
When I'm not motivating clients, I'm trying to motivate myself - I love to compete in triathlons - whether it's a swim/bike/run or a massage/facial/manicure! And I enjoy cooking (no, it's not always healthy food!).